Develop your workflows to benefit from location services across your sites and find your way with our blue dot indoor positioning system.
Internal mapping doesn't need to be complicated
We all enjoy GPS, whether we're driving to a meeting or navigating the high street. The problem is, when we reach our destination and enter a building, we lose the benefit of knowing where we are. We can no longer rely on an interactive map to direct us.
This doesn't need to be the case.
With our indoor positioning you can transform your building and put it on the map. You can empower your visitors and aid your teams.
Contact us to find out how we can help you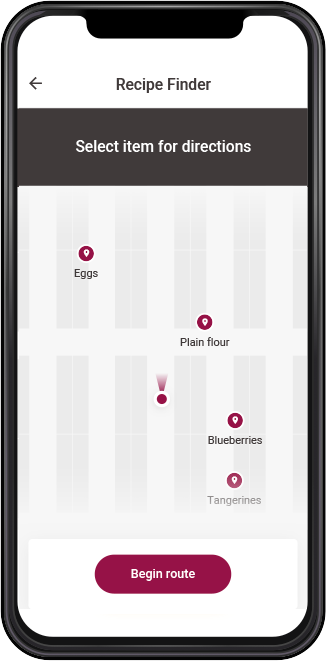 We work with amazing partners to constantly innovate
We love a challenge and are working with numerous customers in a range of industries to help them adopt our indoor positioning system. This is only possible through the range of expertise on hand shaping the solutions.
We don't do "one shape fits all". We strive to ensure that the platform we develop for you delivers on your specific requirements. We scope, we design, we develop and we configure a solution that will work for you for years to come.
Click here to see the industries we are working in.
These features make indoor location work for you:
Pinpoint your position and utilise indoor turn-by-turn indoor navigation to find your way using bluetooth beacons and a process called "trilateration".
Building, levels and accessibility aware
Define the spaces that you want to be accessible, define stairwells and lifts, create preferred routes and design specific routes to ensure that every visitor's need is catered for.
Use this feature to find people. It could be a colleague within your office or a client attending your event, share your location within our app and provide them with the directions to find you.
Help people understand their location within your premises and guide them through the physical environment using a mobile app.
Understand how your space is being used, where most footfall occurs, which areas are not utilised and assess how you can manage building efficiencies as a result.
Strategically manage your marketing campaigns. Use beacons to trigger real time, location based notifications and deliver promotions or literature directly to your customers device.
Our team will carefully create your maps, configure your buildings and geo enable your sites.
No technical experience necessary! We do the hard work to create iOS and Android Apps for you.
Enable your teams, your customers and your guests and let your apps save you time, increase productivity and boost efficiencies.
Contact us for more information