The scalable mobile platform that redefines engagement.
Integrit is a modular platform designed to empower a single department or your company as a whole.  You decide how it is deployed. 
We are engaged with businesses of all sizes, providing a range of solutions of varying complexity.
These are some of the industries we are working in:
This is an extensive modular platform offering: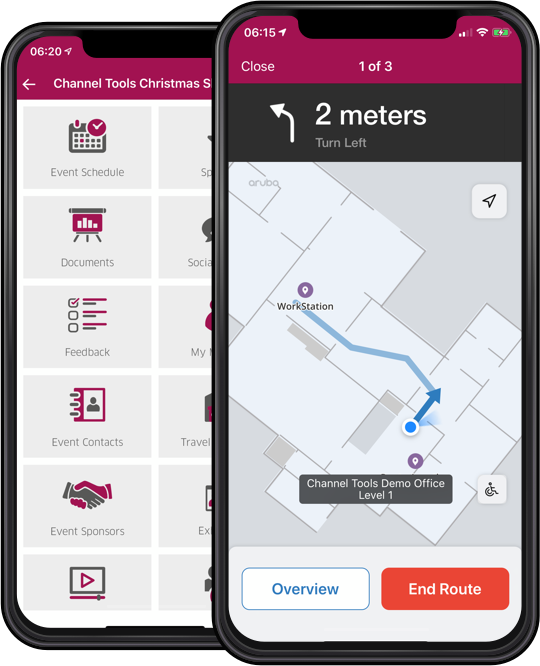 Don't lose your way!
With indoor positioning, intelligent wayfinding and precise maps we can ensure that guests and staff alike will always find the right meeting rooms, cafes & conveniences.
Indoor Navigation
What our clients say about us
These are a few comments from clients who are enjoying the benefits that Integrit offers.
Why not consider the packages that we have available?
"Integrit has offered Tech Data a new and very interesting method of communicating with our customers. Diverse configuration, real-time interaction and a wealth of reporting options give us genuine flexibility and great potential for customer reach."

Corin Wright

Group Marketing Manager, Tech Data
"The Integrit Mobile Engagement Platform has allowed us to strengthen our relationship with our channel partners and have Kyocera available in their hands with instant access to the latest resources and the ability to send notifications quickly and easily."

Joe Doyle

Group Marketing Director, KYOCERA Document Solutions
"We have already seen a significant increase in customer engagement before and after our events with Event Manager. Pulling off analytics reports is easy and enables us to see a measurable return on our investment"

Paul Fuller

Director, Channel Pulse
"We use Integrit to streamline all of our communications - from Vendors, through Partners to end users. It helps consolidates every aspect of product detail, configuration, quoting and up to the moment promotions. Integrit helps us deliver streamlined information - and gives us ROI information at our fingertips."

Mark Sipe

Commercial Director, iCyber Security
"The Kyocera Connected App provides our partners and internal teams access to a wealth of sales and marketing information whilst they are "on the go", or sat at their desks. It's easy to navigate and provides quick and easy access to a host of resources, marketing collateral, event information and product details."

Julie Field

Channel Marketing Manager, KYOCERA Document Solutions (U.K.) Limited
Like what you see? Request a Demo